A Gift Guide For Art Lovers & Creatives
Gifts should be given throughout the whole year and not only for birthdays, anniversaries or for the upcoming Christmas celebrations.
I personally struggled in the past couple of years to go shopping and to find a meaningful gift in December when it's all about winter, electronic devices and glitter outfits. It's very commercial and not really what I like to support here. But I do like to share 5 ideas how you can give someone who loves art a beautiful gift. And you know what? Don't wait. Get it and give it! Right now - that's how I do it.
#1 Membership to the National Portrait Gallery
I just treated myself to this membership for a whole year which cost me only £60. I can't wait to join one of my friends and check out all the great exhibitions like this at the moment, especially at their late nights on Thursdays and Fridays when they are open until 9pm. Perfect when you want to explore some art after work to switch off.
#2 Taschen Books
How I love these books made by Taschen. They do not only beautifully curate paintings and artwork but also provide great insight into the life of an artist or era. They are a quick read and perfect for starting a little art book collection.
#3 An Evening at the Doodle Bar
Consuming is the one part but producing the other. The Doodle Bar in Battersea hosts great Life Drawing or Neon Naked Life Drawing sessions for relatively affordable ticket prices ranging from £10 - £25. It's pure fun and perfect to get back into the mood of regular sketching or trying new things. I wouldn't take these sessions too serious and definitely have a glass of wine whilst drawing. If you prefer a drawing session that is more focused on practising your skills I recommend the drop-in drawing session at the National Portrait Gallery every Friday evening. And these ones are free!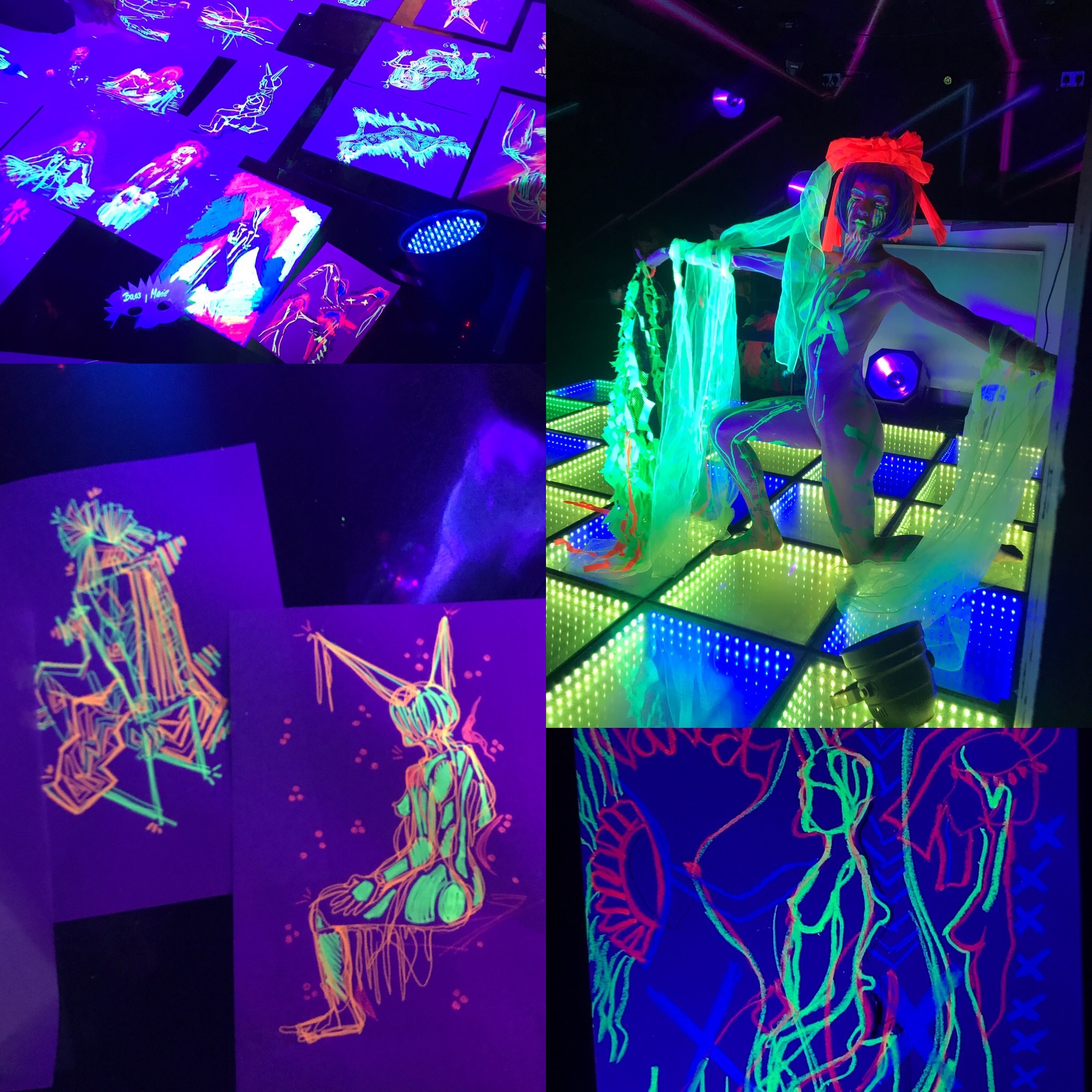 #4 Dinner & Drinks at the Sketch
This is a slightly different tip for a gift but a really fancy one. Watch their DANCE OF DISCOVERY and EAT DRINK MUSIC ART videos and you want to spend a long evening at SKETCH. Book your table, invite and surprise your friend, lover or partner ... Enjoy an early dinner followed by drinks in one of their themed bars. I promise, you will leave inspired and enchanted.
#5 A Joint "Peinture"
It's like a Joint Venture! You have no idea how much you can GIVE when taking the initiative to organise and gift a of Joint Peinture. I've observed it myself how much pleasure people have when you involve them into creation. They feel great and happy afterwards. They feel part of something cool and enabled for some more creativity. Buy a huge, huge canvas, brushes, other tools you think you want to use, a bottle of wine and of course colours! Find a room, garden, studio or any other bigger room/place to get messy. You will love it!